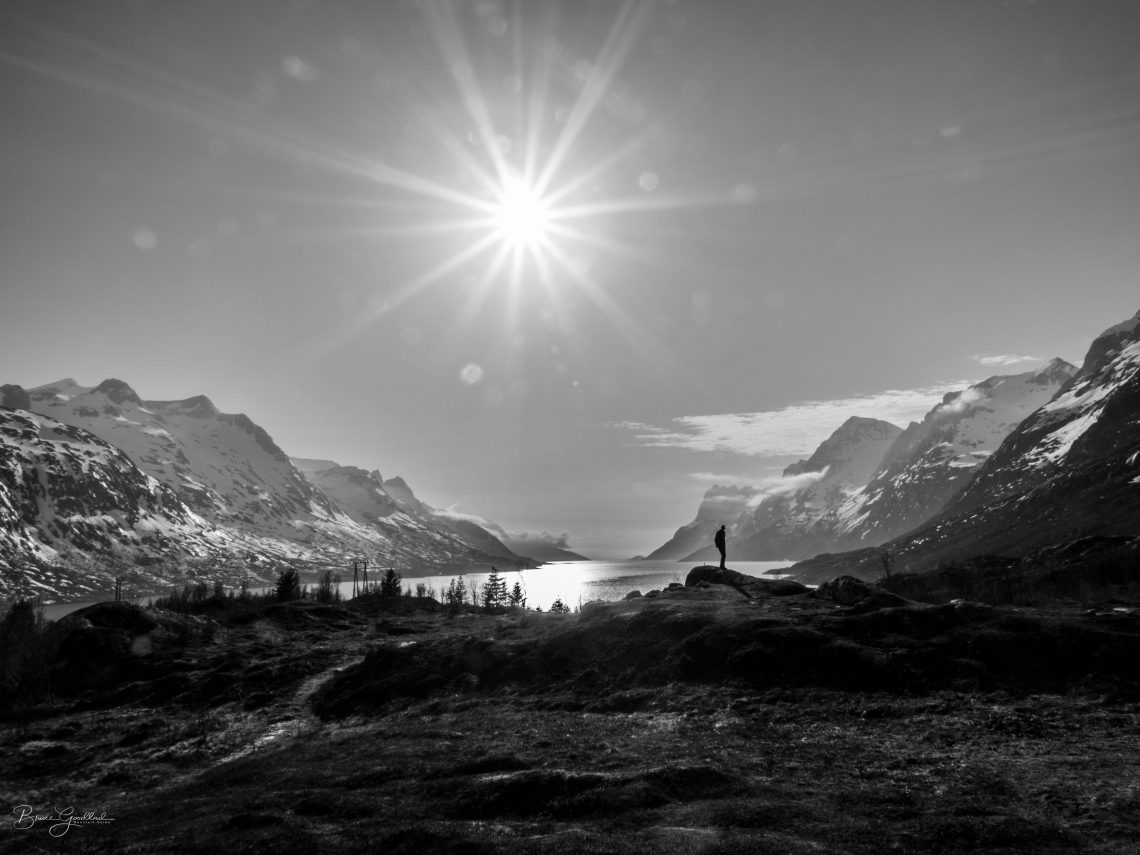 Kvaløya Arctic Backcountry Ski Adventure 30 April – 7 May 2021 £1650 
Over the past 18 years Bruce has made over 30 trips to the Arctic and Antarctic exploring some incredible ski destinations and sharing countless turns views and adventures with his guests every year it is great to able to offer a new area, last year it was Lofoten and this year we are going to explore the island of Kvaløya.
Kvaløya sits to the west of Norway's Arctic capital Tromso this allows easy connections to the rest of the world.
Bruce had 2 days exploring the area between a Finnmark and Svalbard trip this May and enjoyed so much we have decided to offer it as a week this coming season.
The format is simple meet in Tromso rent a house, hire a car, buy some food then go ski lots of really cool mountains. The simplicity of Kvaløya is its proximity to Tromso so the airport transfer is really short – less than an hour and the ski options are amazing. Depending on the weather and conditions we can easily spend a week on Kvaløya itself or we can nip south onto Senja armed with the new Troms guide, an eye for a good line and a little imagination the ski options are unlimited.
This is the perfect trip to match up with our Finnmark land-based trip or our Finnmark ski and sail. Both those trips start from Alta which is a 20 minute flight from Tromso.