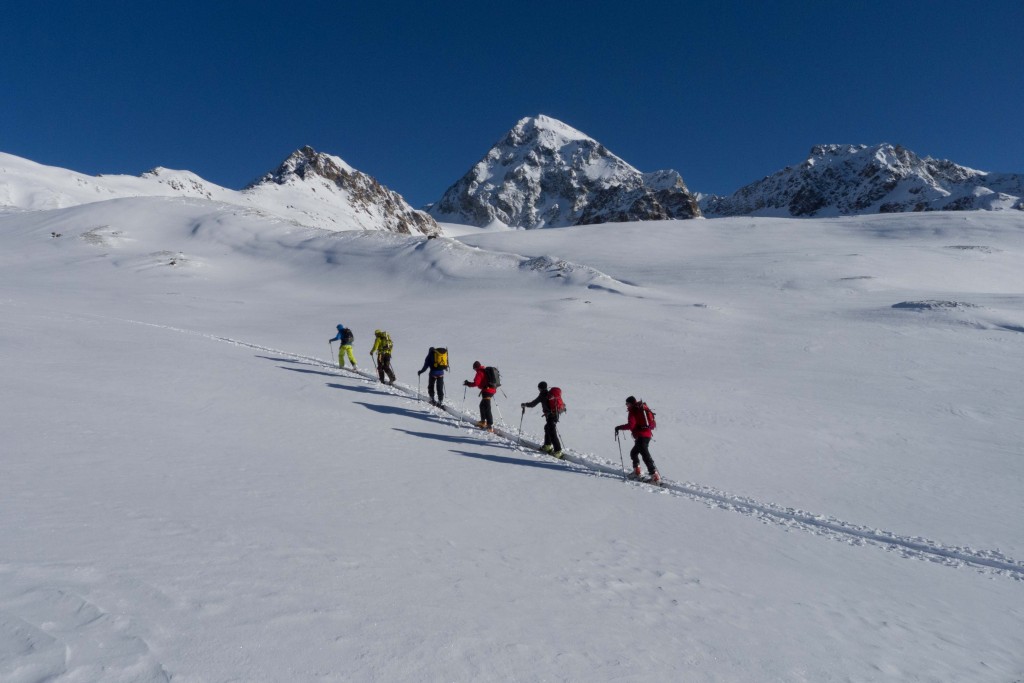 Gran Paradiso
The Gran Paradiso is the highest mountain completely in Italy, it is also (in our opinion) the best ski of any of the 4000m peaks. Our Gran Paradiso trip proposes a two centre approach. We will spend two nights in the Benevolo Hut enjoying some great touring while acclimatising then have a night in the valley before heading back up to the Vittorio Emanuelle Hut for our ascent of the Paridido. We will have two nights in the Vittorio Emanuelle hut allowing for another tour on our way to the valley. This is one of our favourite ski tours in the Alps.
Gressoney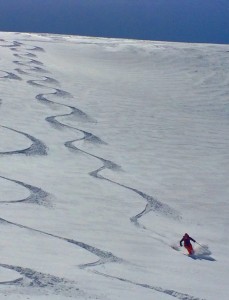 When it comes to lift served off piste skiing and access to back country adventures Gressoney is hard to beat. Short skins to long long valleys of untracked snow, abseils into couloirs: Gressoney has it all. Situated between the Champeluc and Alagnia valleys there are loads of fantastic options here. It is possible to stay in the valley or a really nice option os to stay in the stunning new Refugio Orestes right in the heart of the ski area itself.
Ortler
Situated in the eastern part of the Alps on the edge of the Stelvio national park the Ortler is an area of fantastic high north facing glaciers and great huts. Our trip meets in Bormio then uses the Branca and Pizzini huts to climb some fantastic peaks. Those of you interested in history cannot fail to notice the gun emplacements and defences left from the first world war that was fought throughout this area. Both huts offer hot showers and fantastic Italian hospitality. Big glaciated peaks, some of the best huts in the Alps and Italian coffee  – a high mountain adventure without the spartan discomforts often associated with life in the high mountains.