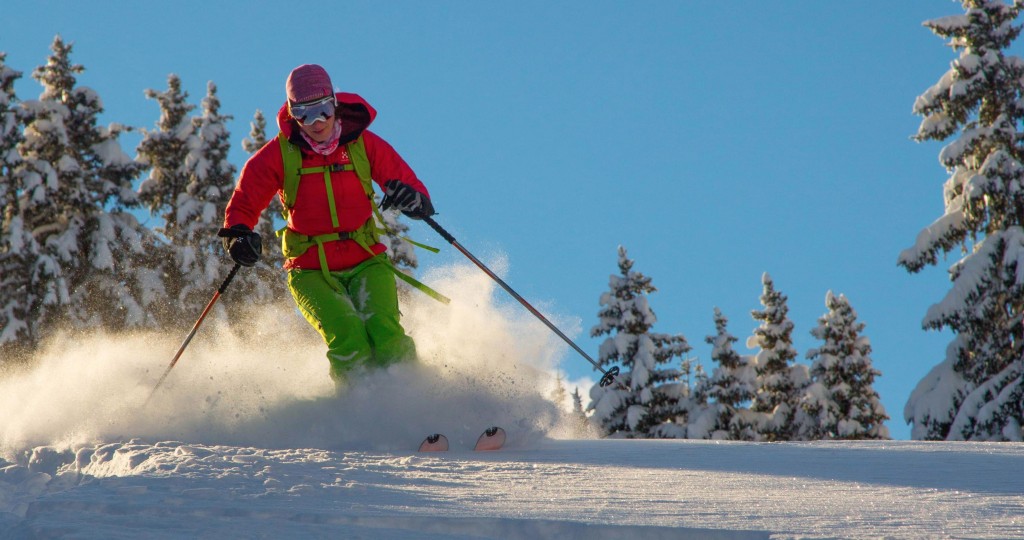 Saint Gervais
We live in Saint Gervais in the shadow of Mont Blanc, within an hour of Saint Gervais we have access to over 23 ski resorts plus one of the largest but least known lift systems in the Alps. The Evasion system (Les Contamines, Saint Gervais and Megeve) has over 450km of piste, with a reputation as a family resort not many people ski off piste so we can often find untracked powder days after the last storm while the local off piste mecca of Chamonix is completely tracked out. We also have access to some of the best lift accessed short tours around. On any trip we would plan to have skins on for a part of every day. Saint Gervais is quite low with the skiing starting at 1400m but if the snow isn't good then we are only 20 minutes drive from Chamonix and 40 minutes from Courmayeur so we have loads of great skiing options at our finger tips.
Haute Route
The Haute Route is the classic high mountain itinerary joining the alpine towns of Chamonix and Zermatt. It is a special journey passing under many of the most famous peaks of the Alps, the last day descending under the North face of the Matterhorn has got to be one of the most classic days on skis there is.
The Haute Route attracts many people as a first ski tour as it is so well recognised, if this sounds like your team then we would suggest at least one training day to make sure you have the skills ready for this challenging undertaking. Our experience has found that if you can structure your trip to allow for a midweek departure from Chamonix then hut reservations are easier to obtain and the route will be much quieter. Leaving on a Tuesday seems to work really well.
Ski Mont Blanc
Mont Blanc is the highest mountain in Western Europe. Climbing Mont Blanc is one of the biggest challenges you can undertake on skis. It is also one of most physically demanding ski tours you can undertake. You need to be steady on your crampons while carrying skis and be well acclimatised. Any week will include a number of nights in huts climbing to 4000m to ensure acclimatisation prior to our ascent. A tough challenge, the memories of which will stay with you for the rest of your life.