Introduction to ski touring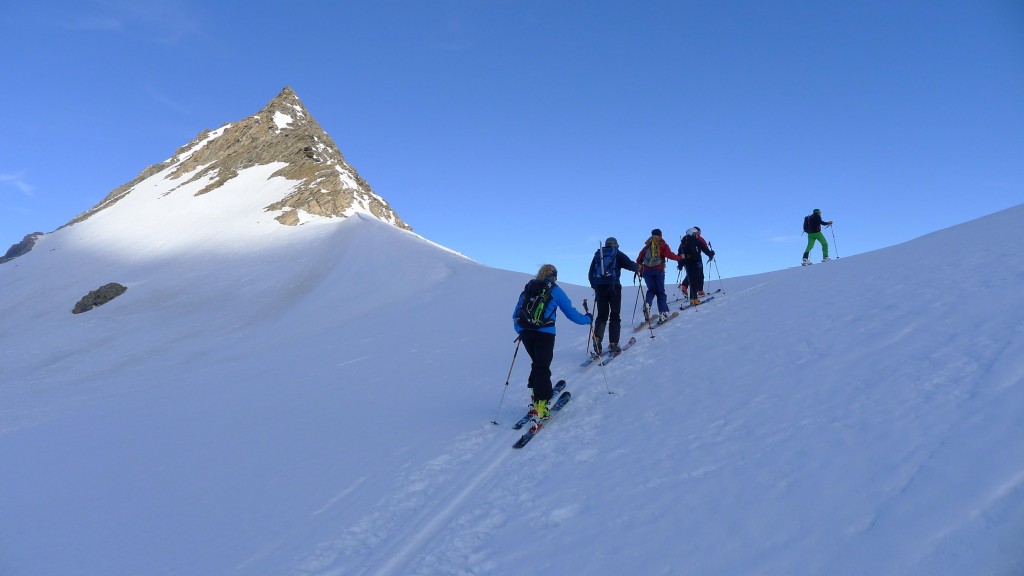 A few years ago we sat down with a blank sheet of paper and wrote a book about how to go ski touring the idea was to give you the skills to break free from the lifts and explore the mountains under your own steam. There are many things to learn on this journey avalanche awareness and rescue, kit selection, uphill skills, route choice and planning, dealing with difficult snow, glacier skiing and rescue are but a few. Having written a book about it we want to share our knowledge and experience with you, it may be that you want to develop your skills to join guided ski tours or it may be that you you are building on your skill base to ski tour on your own our guides are there to help guide, teach and coach you to fulfill your goals and dreams.
We do not offer courses with specific dates but will design a specific trip to meet your experience and aspirations, we can offer everything from a one day taster so you can discover the brave new world away from controlled ski pistes to a full weeks ski touring including a hut night or nights. Please get in touch and we can design an adventure for you.