At Mountain Adventure Company we are lucky to work with some of the best partners in the backcountry ski industry Dynastar skis, Lange and Dynafit Boots.
Dynastar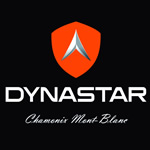 Born in the shadow of Mont Blanc Dynastar have been producing top flight skis for more than 50 years. We are very proud to be supported by a company known for its innovative design and high quality product.
Bruce and Mike are both skiing on the award winning Cham series. We have a total of 3 years skiing on the Cham 97 High Mountain and love it, the versatility and ease with which these skis is incredible, making even the most difficult snow feel effortless. 25% lighter than the standard Cham 97 but with the same progressive 5 point side cut the ski feels solid on the hard pack and steeps. The rocker and pin tail allows for effortless turning in powder and difficult snow. With a wood core and vertical sidewalls not only do these skis rock, they last as well.
We will be skiing on Dynastar Mythic and the Legend X106 this season. You can find the whole range at Dynastar.

Mammut
We are really excited to be able to announce a new partnership starting with Mammut this winter. Most outdoor enthusiasts will know some element of the Mammut story be it their ropes, climbing hardware, packs, clothing or avalanche safety equipment.
Mammut have been the leader in Avalanche transceiver technology for many years and as we have been using and loving their products they are an ideal feel to support our activities.
This winter we will be using Mammut clothing, airbags, transceivers, shovels and probes then moving into next summer guiding season we will be using Mammut ropes and hardware.
We are looking forward to putting their kit through its paces this winter, helping Mammut grow both in the UK market who we are aligned with and Internationally. We will also be able to let our guests try some of the avalanche safety equipment through our courses this winter. You can find out more about Mammut by visiting their website.