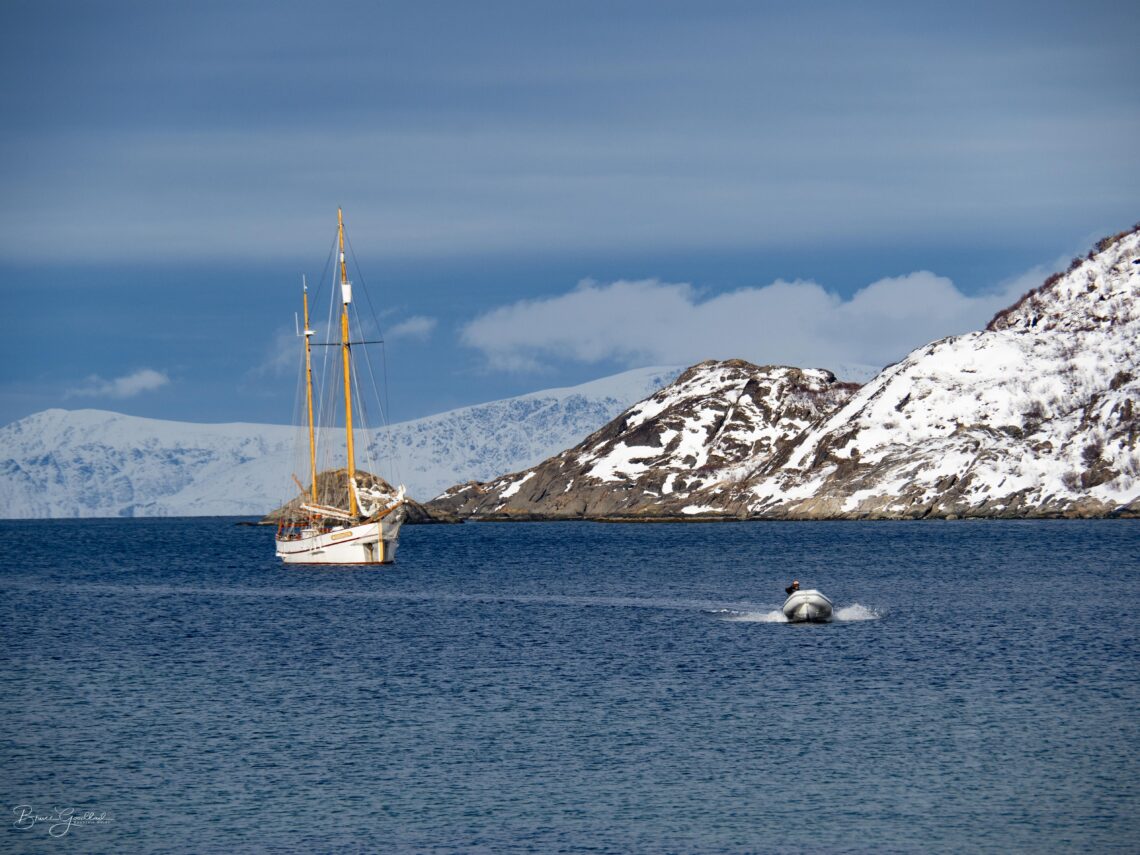 Dates  28 April – 5 May 2023  £3200 (TBC)
Skiing from a boat is a magical way to explore the fjords of Arctic Finnmark. For many years now people having been running ski by boat trips to the Lyngen area based out of Tromso. As a result it is rare to ski alone in this region. Move a few hundred kilometres north to Finnmark and we will be skiing alone. We spend 10 days skiing in Finnmark in winter 2014. 4 land based and 6 on a boat and saw no other skiers.
The area is so far north it is possible to ski there right into June. Most of the team including myself thought Finnmark was the most amazing place they had skied and most of them have rebooked with us. Our trip will allow us to enjoy 24 hour daylight and great spring snow skiing conditions.
The boat
 Accommodation is in three small 2 person cabins plus one double cabin. There is a comfortable living space and communal dinning area. There is a shower on the boat but its use will depend on availability of fresh water. The boat carries 2000 litres of water to be used for cooking, cleaning washing etc. There is always hot water. In 2014 we filled up mid way through the trip so showered mid week. Food is cooked by the skipper Charles, it was simple tasty and plentiful with sandwiches being prepared from a buffet breakfast. Soup and rolls were served after skiing prior to sailing to the following days venue.
The skiing Finnmark is a perfect landscape for skiing with everything from a dramatic ice cap to stunning Fjords. Most summits are about 900-1000m, which feels amazingly easy at sea level. we will often ski a number of different aspects making for 1200m days.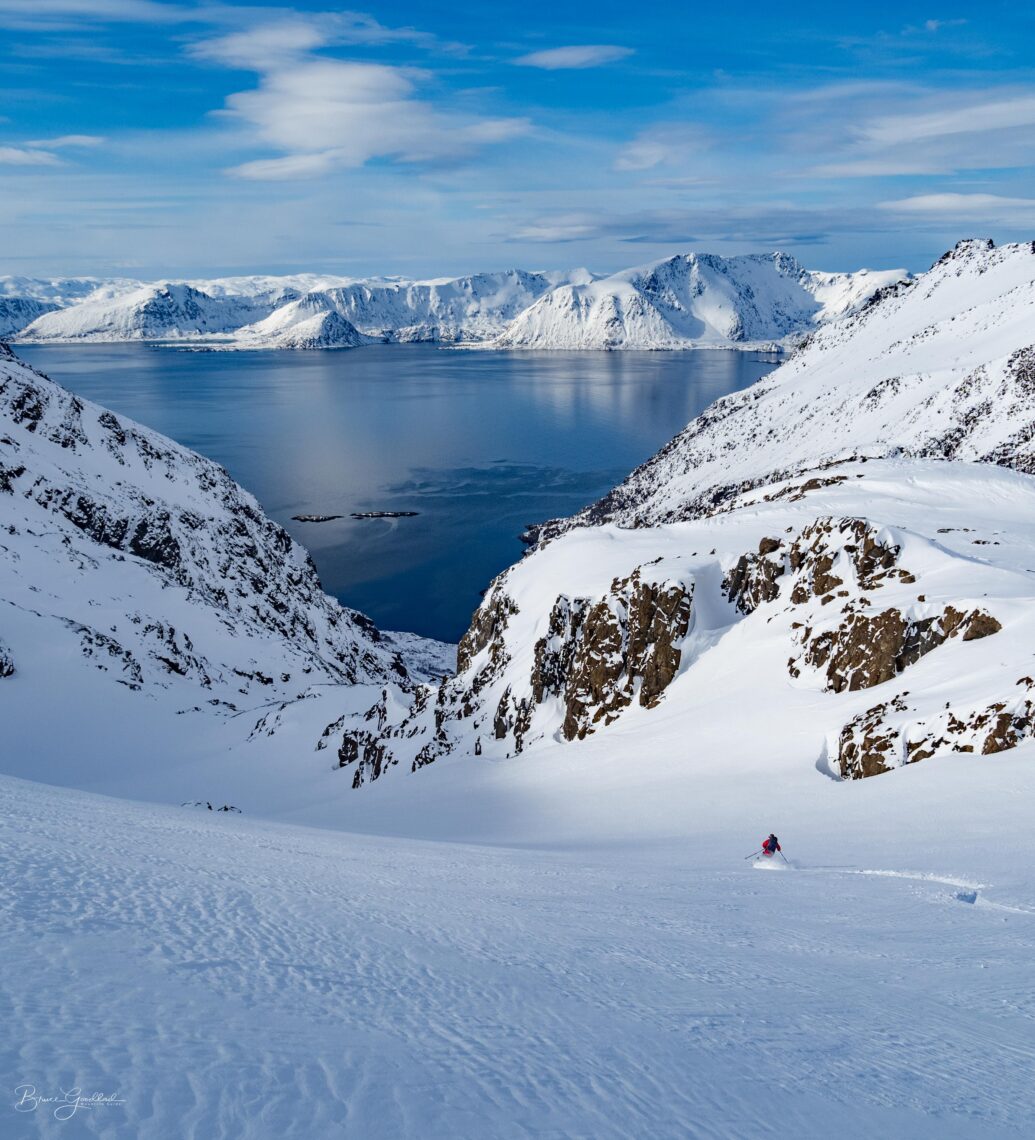 Transport We will fly to Alta which has daily flights via Oslo. The trip will  run from a Friday as there are very poor flight connections on a Saturday, we will then make a 2 hour transfer to the village of Oksfjord where we will meet the Goxsheim, this transfer puts us in a better area for ski and sail than joining the boat in Alta.
We can get onto the boat from 1600 on Friday the 8th of May so it is worth either flying up the day before or overnighting in Oslo on the evening of the 7th so you can be on a mid morning flight to Alta. Bruce will advise on the flight times. On the 15th we can get the earliest possible flight so we can all make it home the same day.
Please confirm flights with Bruce before booking.
Cost
£3200
Once on the boat the cost is all-inclusive except for alcohol. Alcohol is expensive in Norway so it's best to check with us to make the most of your duty free allowance. Beer is available for sale on board. (Transfer to and from the boat is additional fee as this is dependent on numbers.)
If you need any more info please let me know. Just call 0033631175515.