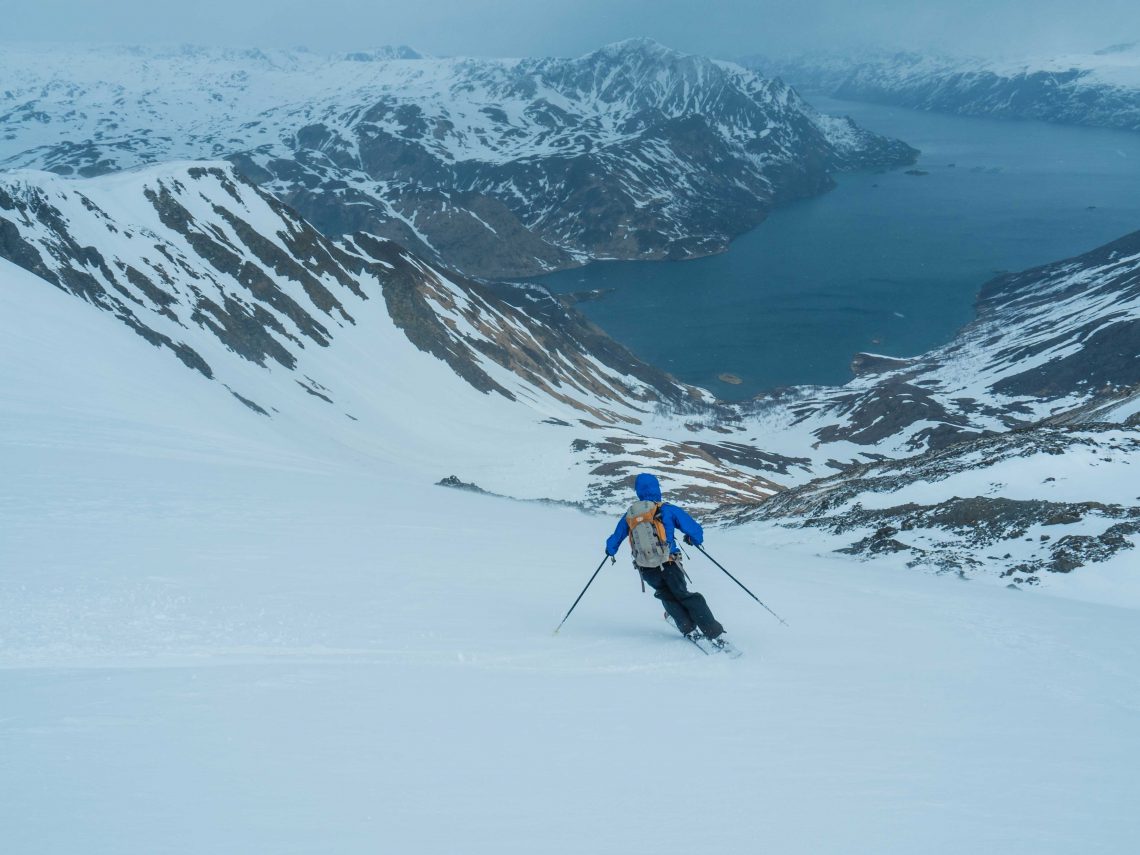 Sunnmore Norway 17-24 March 2018
The guidebook to the best ski touring in Norway describes Sunnmore as "possibly the most scenic ski touring area in Norway" this is a pretty big claim so we thought we had better organize a trip and see if it lives up to its reputation.
The plan is to fly to Alesund pick up a hire car then drive and ferry to http://www.kstandal.no/index.php?lang=en these comfortable self catering lodges are a perfect base to make day tours into the surrounding mountains.
Initial interest has been great so if we have more than 6 people we will have a second guide – Mark Charlton. We have initially reserved the larger cabin but an extra cabin in currently available. The transfer takes about 1hr 20min and includes a ferry.
The mountain look superb with days ranging from 1000-1500m the area is glaciated but we will take an ice axe and crampons. The ski touring is all day tours and being coastal is never that cold so rucksacks shouldn't be to heavy.
All trips will be day trips but we will use a mix of mini bus and ferry transport to get about and explore the area to its full.
The area is well covered by the Norwegian ski touring guidebook and in the selected guide to Ski Touring in Norway This a fantastic reference for skiing all over Norway
Getting There
The best flights look like KLM via Amsterdam, it would make sense if we all arrived and depart on the same flights.
Arrival
14:40 Saturday, 17 March
Schiphol (AMS) Amsterdam – Netherlands
16:40 Saturday, 17 March
Vigra (AES) Aalesund – Norway
Departure
17:10 Saturday, 24 March
Vigra (AES) Aalesund – Norway
Arrival
19:15 Saturday, 24 March
Schiphol (AMS) Amsterdam – Netherlands
Mark and I would probably fly up the day before to check conditions and do some shopping for the team. Then pick everyone up from the airport on the 17th.
Cost
The total cost is £1750 this includes:
Guides fees and expenses
Accommodation for 7 nights
6 days ski touring we may be able to get a short tour in on the last morning.
Transport to and from Alesund and minibus while touring.
All food for the week. This is on a self-catering basis the guides will organize but help would be greatly appreciated.
Not Included
Flights
Insurance
Alcohol
Ferry's used beyond getting to and from the accommodation, we can split the cost of anything we use.