Svalbard Ski and Sail 19-27 May 2019 and 26 May – 2 June 2019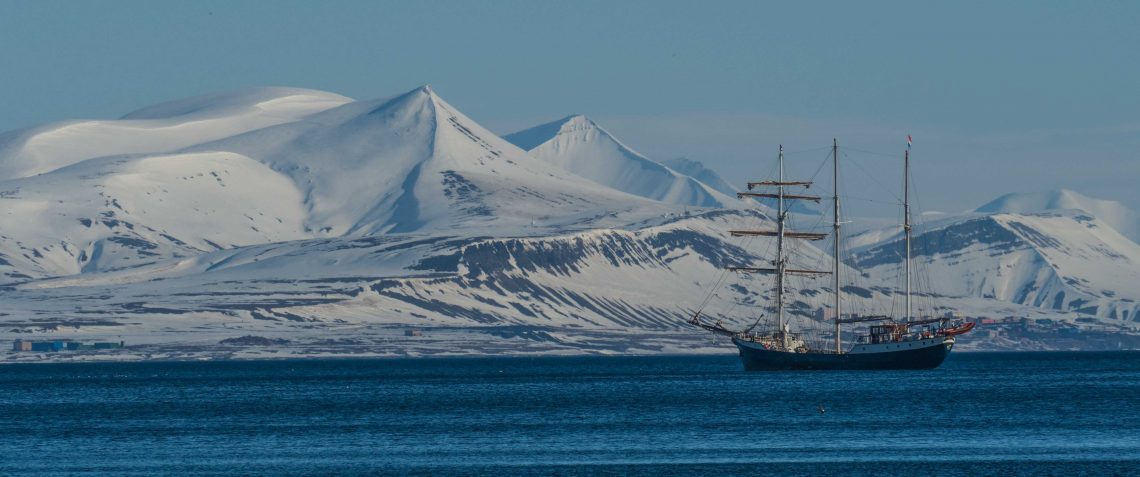 There is nowhere else you can combine a ski trip with such incredible landscape and wildlife, when you land in Svalbard you enter the world of Isbjorn – the Polar Bear everything in Svalbard revolves about skiing and experiencing this incredible mammal, but not getting to close.
On previous trips we have seen Polar Bear, Walrus, Beluga, Minke and Humpback Whales.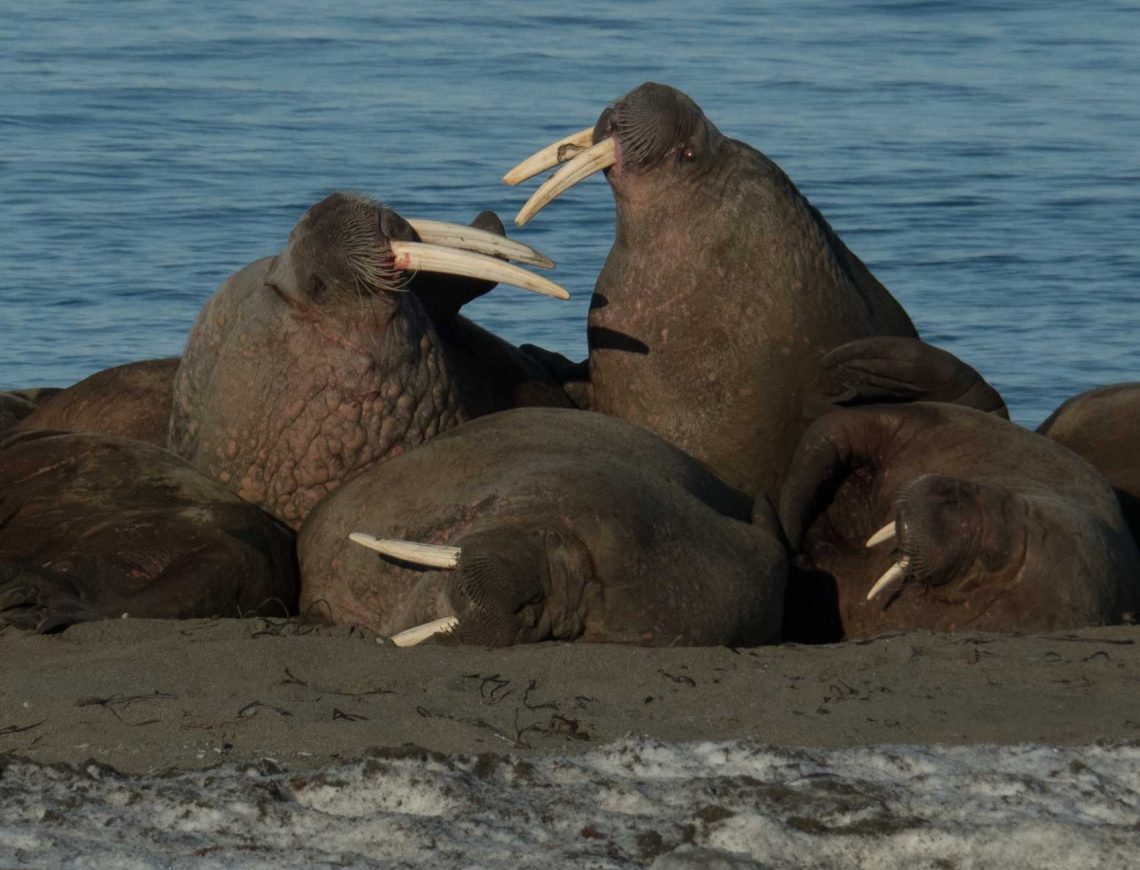 The plan is simple, fly to Longyearbyen the capital of Svalbard spent a night there before joining our boat the Duen III a 23m ketch rigged yacht that will be our home and mobile mountain refuge for the next week. The boat is comfortable with showers and even a hot tub; you can check the boat out here:
https://duenexperience.com/en/#
The advantage of being based on a yacht in Svalbard is that you have to take far less Polar Bear precautions than if we were based on the land, the level of comfort on the boat is far greater with the team cooking and looking after us.
One of the magical things about skiing in Svalbard is the constant proximity of glaciers, everywhere you look they are calving into the sea. There are few things more magical than skiing down from a great summit above a glacial snout that drops into the ocean with our boat anchored in the bay below.
The logistics for a trip like this are surprisingly simple given the remoteness. All flights require either a night in Oslo or Tromso on the way North but you can usually make it home in a day on the way south.
The skiing is incredible and there are options at all standards, we will work at a maximum ratio of 2 Guides to 8 guests. Bruce has visited Svalbard a number of times and will work with the boat crew to find the best terrain and snow conditions for the group. We will almost certainly be on glaciated terrain everyday.
Whenever we are ashore we will have a rifle and flare gun with us for Polar Bear protection, there will be a briefing on arrival about Polar Bear safety and protocol.
Cost £4450
The cost is based on a minimum of 6 guests with a maximum of 8.
Included
All guide fees and expenses
Yacht Charter with 2 crew
Full board accommodation on the boat
1 nights hotel accommodation in Longyearbyen
All Polar Bear protection Equipment
Not included
Flights
Insurance
Alcohol – This is surprisingly reasonable in Svalbard as it is tax free
Airport Transfer in Longyearbyen