Svalbard Ski and Sail 24 May – 25 June 2020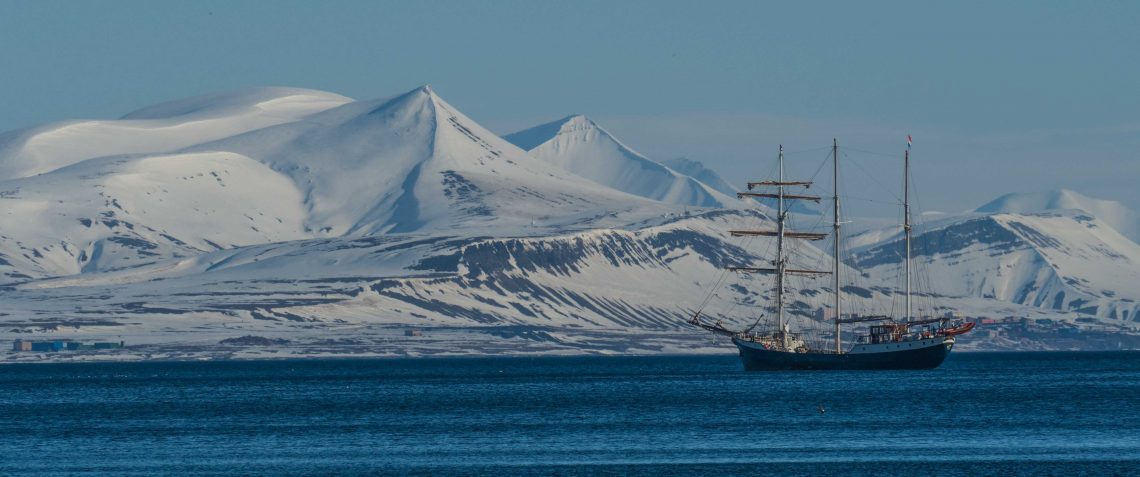 Svalbard and its main island Spitsbergen, land of the Isbjörn (Polar Bear), and is a high latitude paradise for sailors and ski mountaineers. This is probably the closest quality ski terrain to the North Pole. At just shy of 80°N Spitsbergen is the land of the midnight sun in summer and of near total darkness for several months during winter.
This trip is all about companionship with great skiing and sailing in one of the world's most magical places. The north western part of Spitzbergen is only really accessible by sea and offers a limitless choice of remote ski objectives. We will sail there on our own yacht and ski what looks best.
We're almost guaranteed to have the place to ourselves and with 24 hour daylight our ski legs should be tired at the end of the week.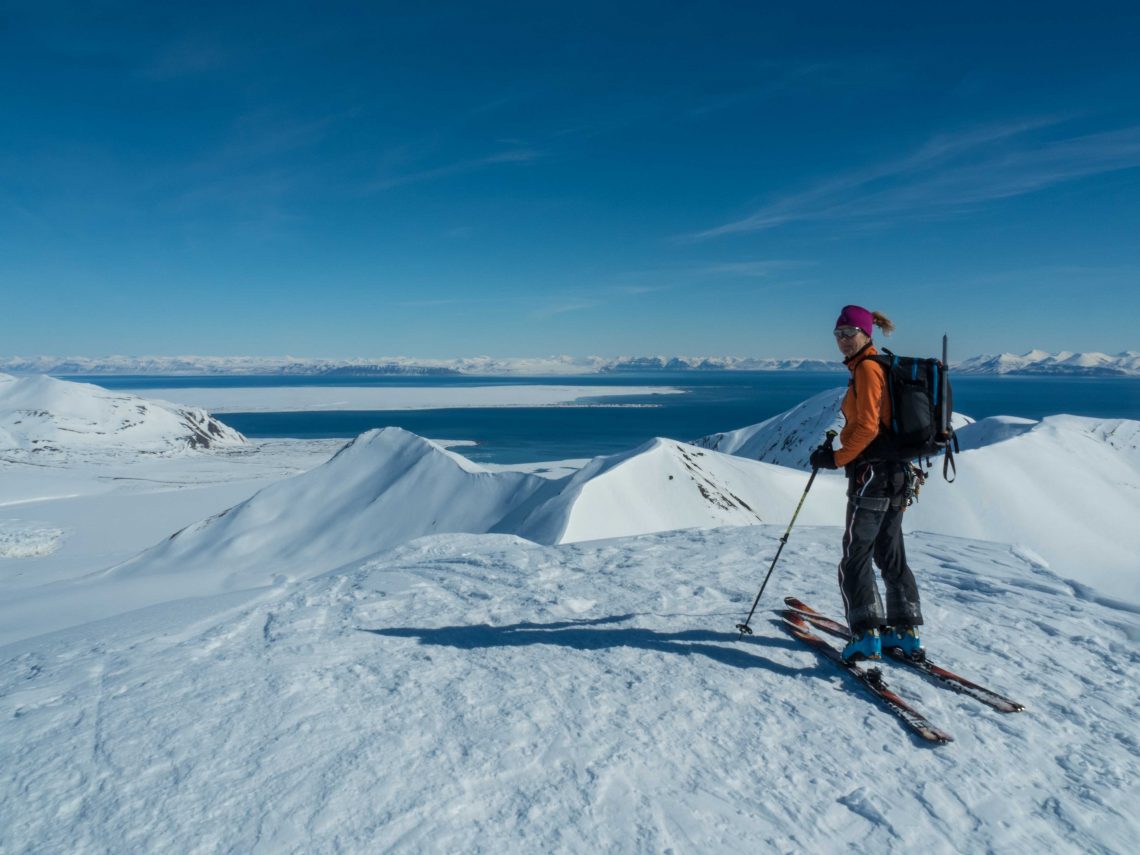 Duen III is a 23m ketch rigged yacht ideally suited to operating at high latitudes. There is space for 8 skiers, two guides and the skipper and crew. Experienced skipper and owner Oyvind will make sure we have a safe and enjoyable time aboard and I am assured that the catering is of high standards. Duen III has a powerful water maker so we should be able to enjoy hot water for occasional showers. IFMGA guide and fellow Scot, Bruce Goodlad and I are running this trip together. Between us we have experience of eight sail ski trips to Spitsbergen.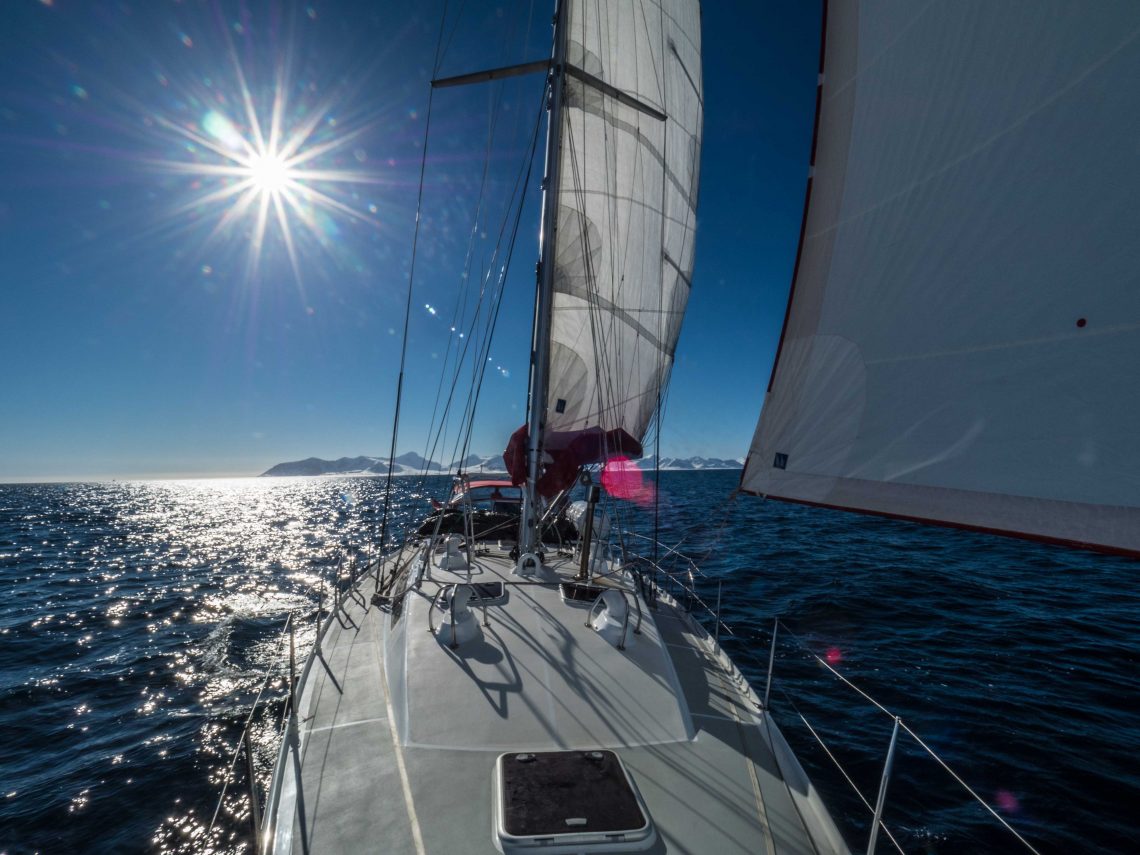 What to expect The area we shall visit is all on the 1:250 000 NW Svalbard map www.stanfords.co.uk/Activities-andInterests/Road-Maps–Atlases/Svalbard-North-West_9786000003555.htm but to get a feel for where we're going the best thing is to spend some time on the amazing http://toposvalbard.npolar.no/ website. Zoom in on the map, look at the 3D feature and satellite imagery. You will need the usual ski mountaineering kit for day touring. Therefore, although the terrain is glaciated your pack should not be too heavy. We shall be returning to Duen III at the end of each day's skiing. For all but perhaps two nights we will be anchored in beautiful bays and we should sleep well. Sailing through the night on watches is fun and would enable us to see and experience more of the island. We definitely want to reach the far north west of Spitsbergen if we can.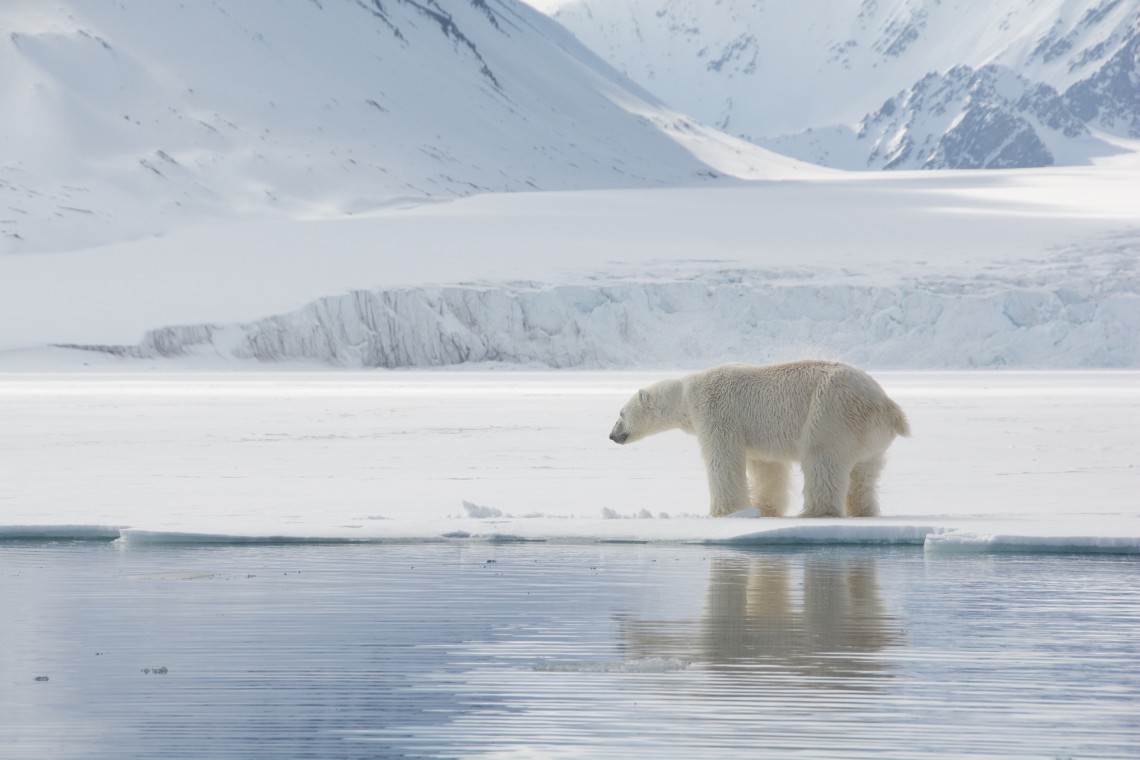 Programme
Sunday 24 May – Arrive Longyearbyen. Board Duen III, store kit and settle in. We set sail when we are ready and when the weather permits. If for any reason we cannot sail immediately there are good ski touring options easily accessible from Longyearbyen.
Wednesday 3 June – Arrive back in Longyearbyen at the end of the day. Dinner ashore. Thursday 4 June –Depart Duen III for the airport and our flight to Oslo.
£6200 for 8 skiers which includes
  Charter of Duen III including all associated expenses such as harbour fees and shore permits
  All food during our days onboard
  Rifles and flares in case of polar bear encounters
  Guides fees and expensesExclusions
Exclusions
  Flight to/from Longyearbyen
  Any meals ashore in Longyearbyen
  Any other personal expenditure such as insurance and alcoholic beverages.
Travel
Flights to Longyearbyen are via Oslo with http://www.flysas.com/ or http://www.norwegian.com/en/ .
Please get in touch if you have any questions