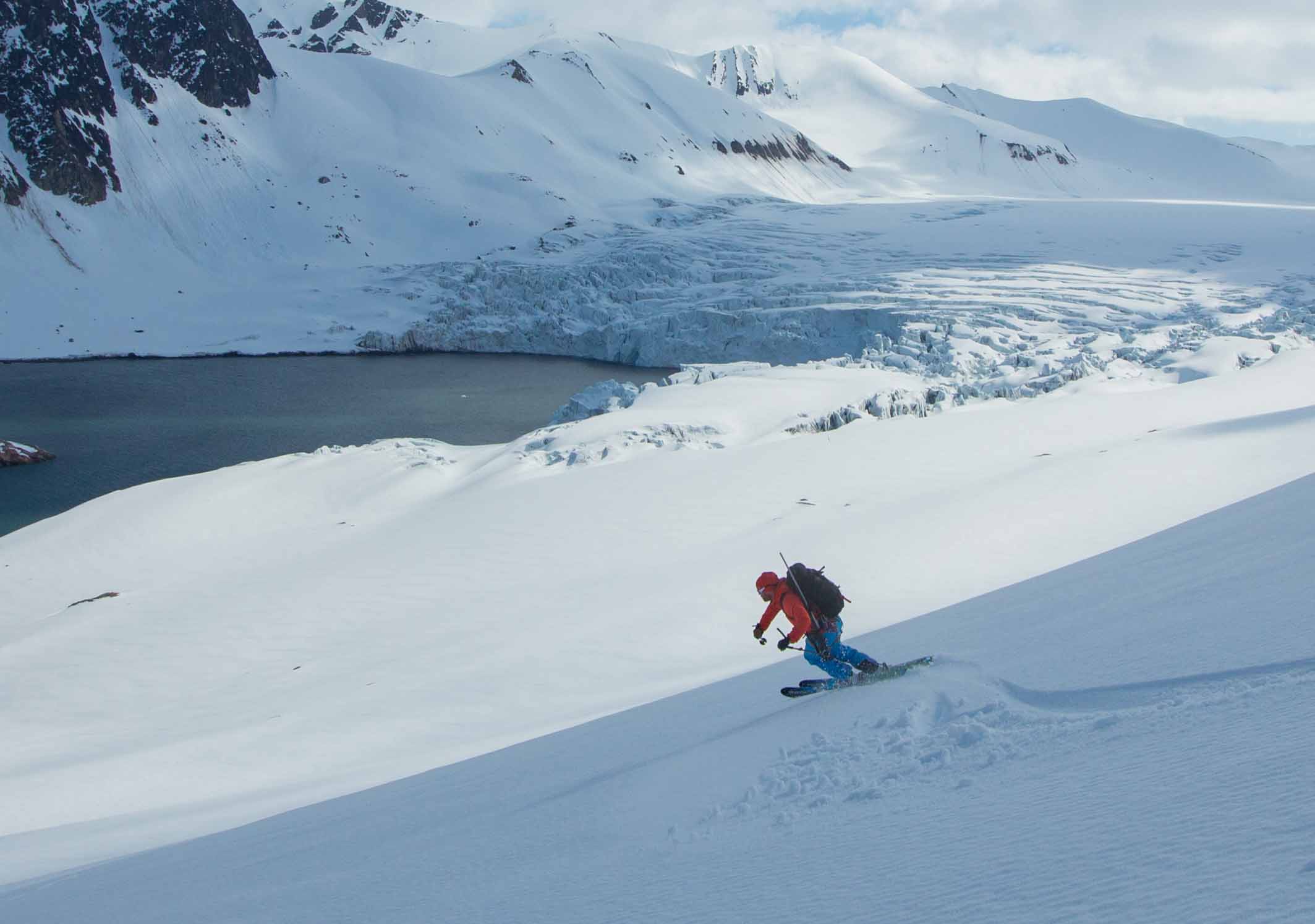 Svalbard Ski and Sail 28 May – 5 June 2017 £3900
Svalbard is unique; there is nowhere else that has terrain designed for ski touring at such high latitude. At 80 degrees north we will be skiing only 800 miles from the North Pole, combine this with an incredible ecosystem, polar bears, walrus, reindeer, seals and birdlife and you have the combination of the trip of a lifetime. In case I didn't mention the skiing is pretty amazing to. My only comparison to anywhere else I have visited would be Antarctica but with a daily international flight.
There are many ways to explore an island like Svalbard but we have chosen to base this adventure from a yacht, the reasons are that this allows us incredible flexibility to explore as the mood and pace takes us. Allowing time to enjoy the environment while using the flexibility that a yacht offers us to change the horizon and explore round the next corner.
It also means that we won't need to have someone up all night on polar bear watch which would be required on a land based trip.
The difference between this and our Arctic Ski Cruise is the size of the boat, where as the ship Origo is a ship the Aleiga is a yacht so we will be sharing a much more intimate experience all be it with the reduced range that a yacht has over a large ship.
The plan is to fly to Longyearbyen, which has daily flights from Oslo have a day to explore Svalbard's capital including the Polar Museum before joining our yacht and home for the next week. The day in Longyearbyen also allows a days grace incase any luggage goes walk about.
We will then sail and explore as the conditions, weather and our aspiration allow.
Details
Dates – We will join the boat any time after 1600 on Monday the 29th. It is possible to fly to Longyearbyen that day but we would recommend flying up on Sunday the 28th, this will allow any problems with luggage to resolve themselves and give you the opportunity to visit the Polar Museum and Longyearbyen.
The cost includes 3 nights shore based B@B accommodation 7 nights on the yacht full board.
The Yacht
Sailing at high latitudes needs a pretty special boat, one that keep us all warm and cosy protect us from the sea ice and icebergs while being a flexible base for us to ski from. We have chosen to work with www.sptsbergensailing.com who have an ideal boat and experience to look after us. The yacht Aleiga has been designed specifically for high latitude sailing and is the ideal base for our ski and sail adventure.