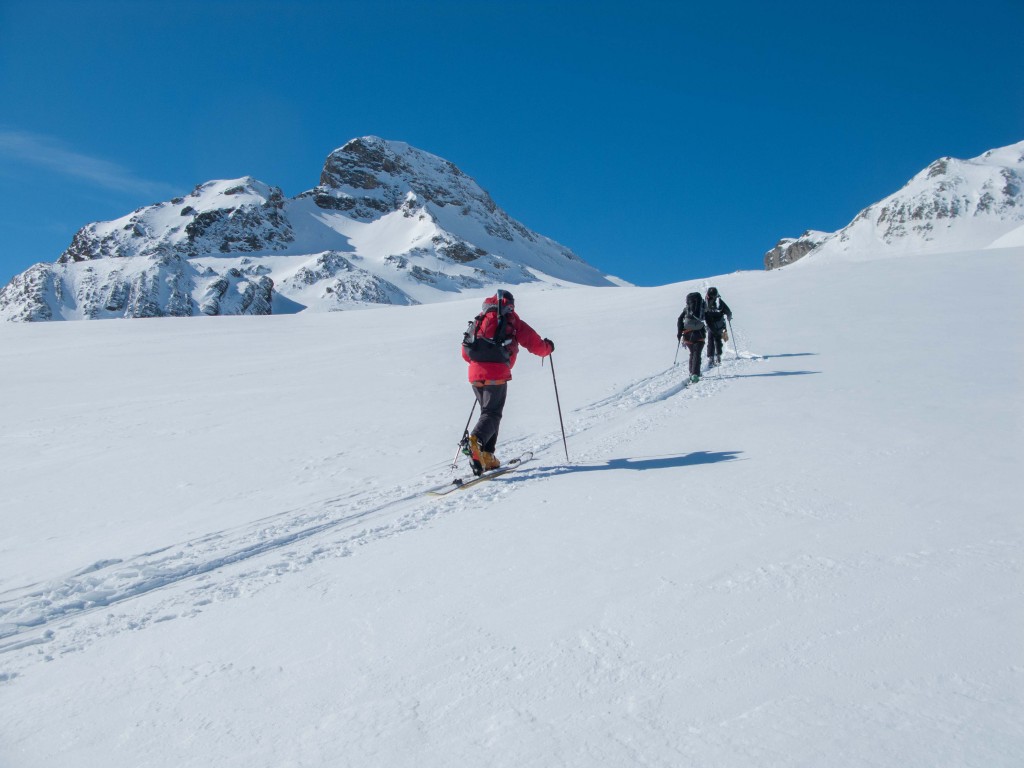 Austria has the best mountain huts, they often feel like hotels in the mountains we have been enjoying showers in huts at over 3000m while huts at lesser altitudes on the Haute Route cannot even supply running water. There are some great hut to hut tours, we would like to share two of our favorites with you.
Silvretta
If you are thinking of embarking on your first hut to hut tour then the Silvretta area is perfect, the mountains give loads of skiing options from technical summits to classic passes there are options at levels of skiing. Our itinerary links the superb Heidelberger, Jamtal and Weissbadner huts. We will meet in Galtur then use the Ischgyl ski lifts to gain access to the high mountains. Leaving the lifts behind we will join summits and passes linking glaciers before arriving back in Galtur. The Silvretta huts open earlier in the season than most other areas so it is possible to ski tour here from late February to early May.
Otztal
The Otztal feels like a logical progression from the Silvretta, the days are a bit bigger, there is the option to crampon to a summit on most days but the huts continue to offer a fantastic level of comfort with hot (but basic) showers every day. The Bella Vista hut even has a hot tub and a sauna. If we forget the luxury for a moment the skiing is also fantastic we will make s circular loop from Vent the small village at the head of the valley linking the Martin Busch, Silimaun, Bella Vista, Hochjoch and Vernaght huts.