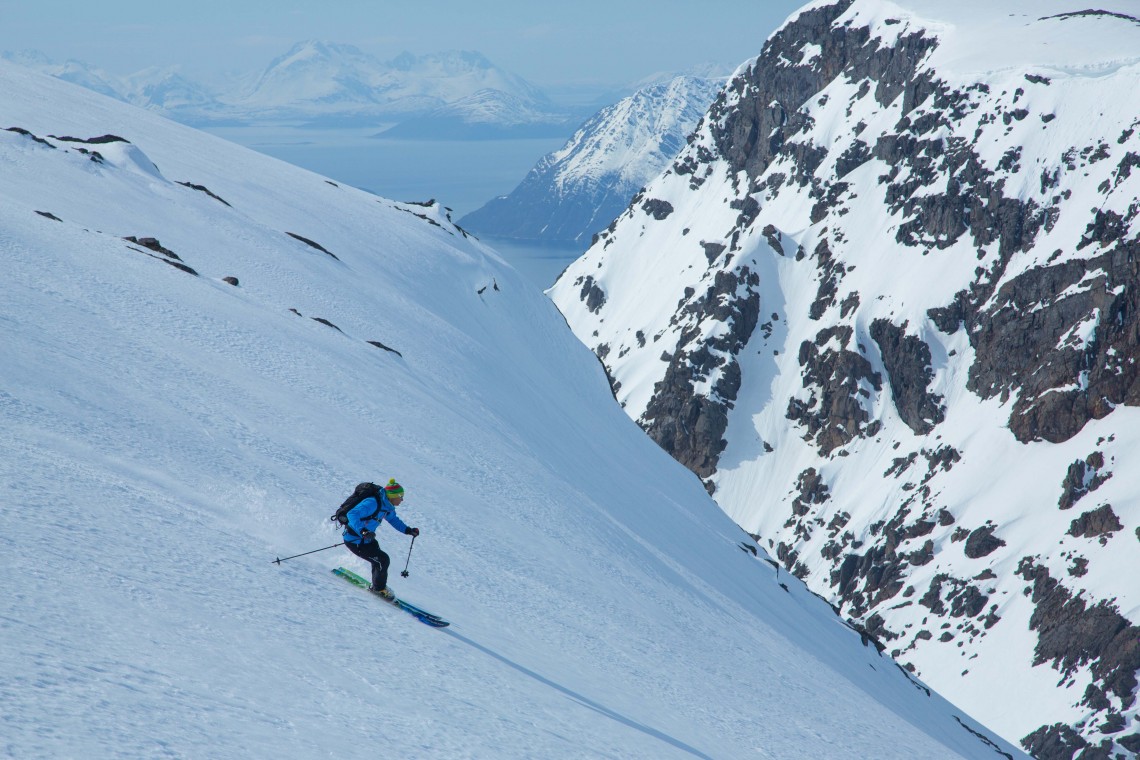 Ski Finnmark – Land based SCGB 30 April- 7 May16 £1500 (joining in Alta)
When we first skied in Finnmark we had been ski touring in the Lyngen area for 10 days. We had enjoyed some great skiing but were a bit disappointed by the number of people on ski tours that we had to ourselves a few years back so we drove 200km further north to almost 70degrees and discovered a ski touring paradise that is waiting to be explored. We had 10 days skiing on that first visit and met 2 other skiers during that time, we though we were being lucky but having spent another 2 weeks up there we met no other skiers again, speaking to the locals there are hardly any skiers in this part of Norway. If you want unspoilt wilderness, amazing views of the Fjords this is the place to ski this winter.
We fly to Alta pick up a hire car and drive just over an hour to our Fjord side lodge where we will be self catering  for the trip. The lodges have recently been renovated so are very comfortable and the view from the window is fantastic.
We will head out each day skinning from the road exploring new peaks and passes with fantastic views of the Fjords all round. If you want a high arctic back country adventure then look no further.