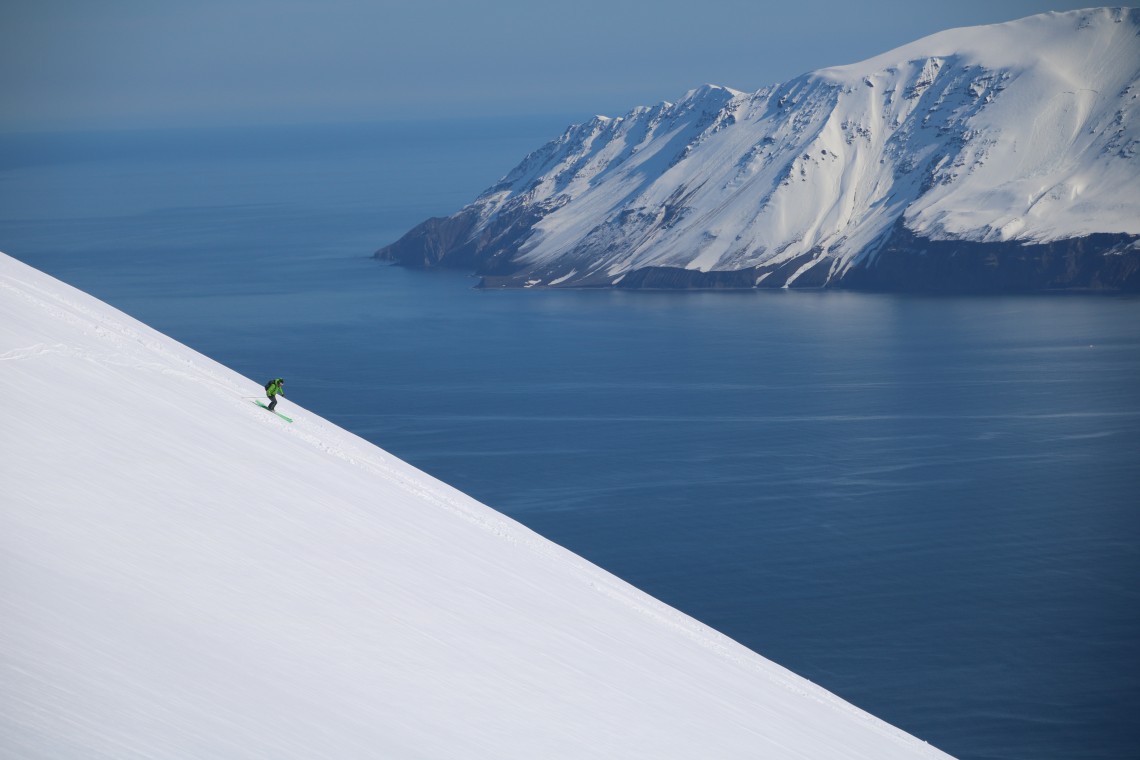 Backcountry Iceland – Troll Peninsula 11-19 March 17 £1750
As one of the more northerly countries in Europe with spectacular coastal mountains, Iceland is becoming a mecca for backcountry skiing. "We know it isn't technically the arctic but its as near as makes no difference." Combine this with cheap direct flights from the UK and we have all the ingredients for a magical ski adventure. We will base our adventure at the Brimnes lodges in Ólafsfjörður near the hub village of Dalvik.
The lodges are simple and comfortable. Each has a double room and a room with 5 beds and comes equipped with high speed internet as well as its own geothermal heated hot tub. You'll be catered for by the guides who will look after the menu, ensuring you will be well fuelled for your skiing. You'll travel out each day to explore the Troll Peninsula and all the amazing skiing northern Iceland has to offer.
Holiday price includes: 6 nts full board in cabin (catered by the guides), shared room, 7 days mountain guides, private group vehicle, 2 nts B&B in Reykjavik.
Pick up in Akureyri and return journey by car to Reykjavik.
Thanks to our friends at Infinity Mountain Guides for the Picture